Facebook Adds New Messaging Features On Instagram, Including Chat Themes And Read Receipts
Facebook and Instagram have the same parental company. So that most of those features on Facebook will gradually be introduced on Instagram. so that they introduced a lot of new features such as chat theme, read receipts, visual replies, voice message, Instagram direct and messenger kids, etc,. Messenger logo is getting colorized to signify their sibling app Instagram for the symbolization of their parental company and Facebook also adds a lot of features on Instagram.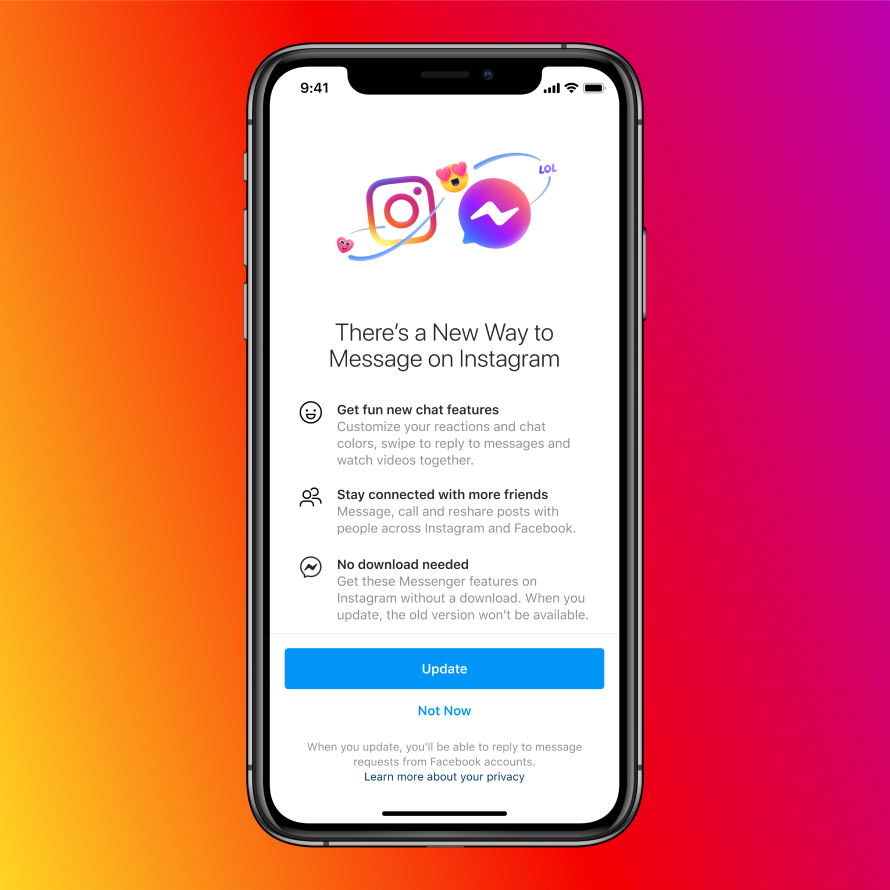 They introduced a new interesting visual theme that helps our chat become more attractive and interesting. By that we can include the themes such as tie-dye and love and the interesting chat theme also introduces the seven characters from BTS. Chat themes include new visual themes based on Star Wars and Netflix's new show called Selena but it didn't become a common offering to large-scale promotional campaigns. The recently added chat themes make our chat background more visualized and which could be great for fans.
To activate this theme in your chatroom go to the chat settings and then select the theme in which you are interested.
Another interesting feature is a new set of stickers added on messenger which is targeted at kids. Stickers are mainly aimed at kids who said it helps create stickers reference guide parents have more deep conversations with their children about API cultures. The stickers are mainly designed to create awareness for important issues faced by Asian and Pacific islanders. And also kids can get the ideas about unique traditions, histories, and cultures of these islanders. And also it is aimed for a more educational purpose in which kids have more interest to engage in historically based events in this interesting way.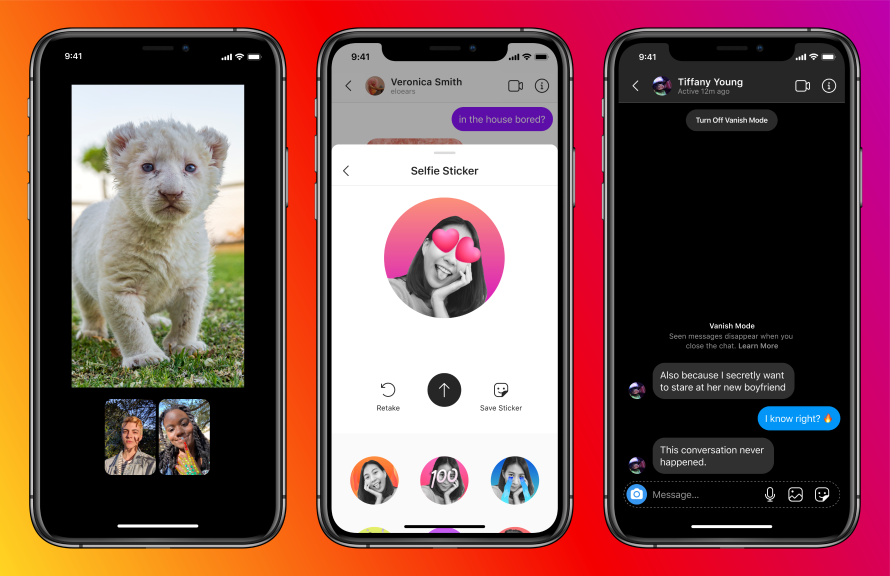 Another feature is read receipts, newly introduced in Instagram that we can see when people have seen your DMs and how fastly they replied to you. It may impact your mental expectations.
Another one is Instagram is updated with new visual replies. We can message with videos, images. in the chat room click the camera icon button and we can respond with a video image. Next is an audio message.Facebook made it easier to send a voice message hands-free. FB voice record is hands-free and it makes it easier to send longer voice clips without using a long-press finger it will be available on Instagram soon.
Facebook also added a swipe to the archive process on messenger. And also a vanishing mood like in Snapchat but it is not updated on all mobiles.it is an option that makes seen messages disappear after we leave the chat.Another Messenger option is the watch together option. During a messenger video chat, click on the menu bar and select the watch together button, then we can watch TVshows videos, etc…
While none of the innovations is unique we can see it somewhere. but it makes your inbox more creative and interesting visual replies and educational addition to messenger kids stickers are more relevant. And all the updates in any app are very easy and interesting for users.
Update the latest version to access all these features in your app!